Latest Pictures and News
Subscribe to posts
Di Sullivan writes:
'[LBT member] Ian Moncrieff's 'Last One' an Alan Witt designed Derwent Skiff, was launched in Adelaide a couple of weeks ago. 

This week she was rowed for the first time on the Huon, performing beautifully as expected. 

The Captain of the Adelaide Rowing Club gave her the thumbs up, "Ian she rows like a dream." Faint praise indeed.' 

She's now tucked up like a bug in a rug on the LBT lawn, waiting for a Monday night for more of us to try her out.  See pics (from Di) below. 

Anne Holst (Wooden Boat Centre) and Paul Cullen (Australian Wooden Boat Festival) write: 
'There will be a crew of US boatbuilders and students in Franklin to build a 'Haven 12 1/2' beginning second week of December for 8 weeks prior to the next Wooden Boat Festival.  They are looking for help with accommodation in Franklin for this crew... this is an opportunity for local people to make a few dollars without the agency fees if they have a house or apartment they would like to make available.  We are a public, free event supporting the wooden boat community and hope that a similar spirit might spur a few offers.  These are delightful, talented and enthusiastic people who made us very welcome in Port Townsend.  We'd like to show them some Tasmanian hospitality while they are with us. Anyone who can help is welcome to send  an email to Paul (manager@australianwoodenboatfestival.com.au) to open the conversation.' 

Marine and Safety Tasmania , Notice No.: M08-18,  
Valid From: 18/1/2018 , until: 31/1/2018. 
Mariners are advised a yacht has sunk on a mooring at Electrona in position: 
43o 03.633 S / 147o 15.97E. The tip of the mast is just below the surface at high tide.  
Mariners should exercise caution in the area.
Lorrie Harrison writes:
'Graeme, from Kettering Yacht Club, has invited us to join a small craft event from Kettering to the Woodbridge Pub (Peppermint Bay) for lunch & return on Saturday 10th February Leaving Kettering at 10:30am, some 3km each way.  If you want a seat in a skiff let Lorrie know (lorrieharrison@tpg.com.au) if you would like to take your own small craft, including kayaks, fill out the Kettering Yacht Club form: https://goo.gl/WDTS6S
'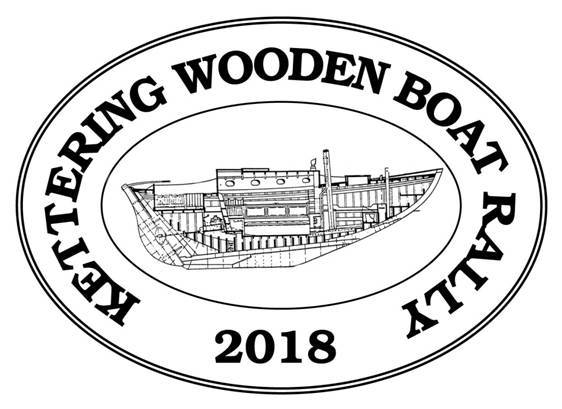 Martin Riddle writes:
'The LBT Committee recently launched a policy on the use of LBT assets. The Committee was very pleased that the policy stimulated discussion and response from members. 

Some responses identified details of managing individual assets that were more appropriate to specific guidelines developed by the user groups and sub-committees responsible for day-to-day management of assets. We have edited the policy to further emphasise the distinction between this top-level policy covering all LBT assets and guidelines for day-to-day management of individual assets. The over-arching purpose of this policy is to ensure all LBT assets are managed for the benefit of members in a consistent way. 

Use of assets by non-members raised some concern. The policy has to acknowledge there are some circumstances in which LBT assets will be used by non-members. Recognising these concerns the policy has been edited to distinguish between activities endorsed by the LBT Committee in which non-members are invited to use our assets (with examples provided) and private use by non-members. While it is conceivable that there may be circumstances in which non-members are allowed private use of LBT assets the policy recognises this would be unusual and that prospective private users should be encouraged to become members.' 

 Feedback is welcome, and can be submitted to
sec@lbt.org.au
.  It will be used as input when the policy is considered for review by the committee.
Marguerite Porte has passed on the following invitation from Topher Dawson of Scottish Coastal rowing: 
'I hope you are all well and getting some rowing in. I'd like to draw your attention to the fact that a venue and a time has been set for the 2019 [St Ayles Skiff] World Championships which will be at Stranraer in Dumfries and Galloway in SW Scotland. It's a great venue and there is a friendly and expert group of people who are working on extending a welcome to maybe 60 skiffs and 2000 rowers. Skiffs will be available to borrow so all we need is your rowers. Without you guys it would not be a Worlds so I hope to see you there!' 

For more information see
https://scottishcoastalrowing.org/2018/01/10/stranraer-to-host-skiffieworlds-2019/